Customer Story: De Knollentuin
Who are the customers we are privileged to grow together with, day in and out? We like to hear what they do, how they experience partnering with DO IT ORGANIC as their supplier and foremost: how they relate to our mission to make the world a little better. We visited one: de Knollentuin, an organic bakery and supermarket located in Nijmegen, the Netherlands.
Organic Food Ingredients de Knollentuin regularly purchases: Wheat flour (bread), Palm oil, Sea salt, Sunflower kernels, Sesame seeds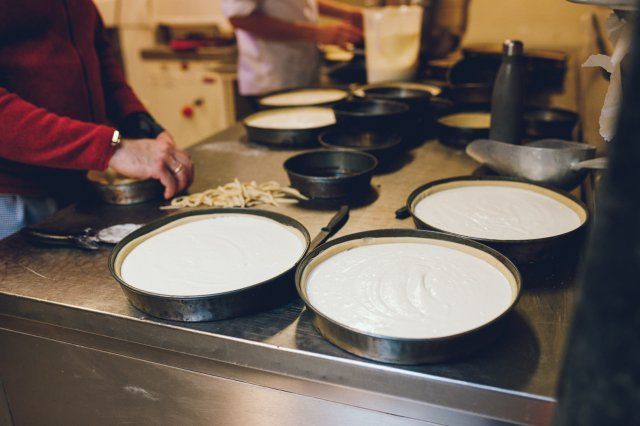 From scoop shop to organic bakery
De Knollentuin is a well-known bakery in Nijmegen, opened in 1974 as a store where customers were able to scoop their own organic muesli, vegetables and grains. Over time, the emphasis shifted more and more to baking and selling bread, and later also to sweet and savory pastries. In 2017 Jeroen, Bas and Anke took over the bakery from the second group of owners. Together with the staff, they wanted to keep the name of de Knollentuin high: selling good, tasty products with attention to human, animal and environmental kindness.
90% of the Knollentuin customers visit the shop, which has a long history as a home for bakeries. Bas: "We actually have two types of customers: people who just love good bread, and people who buy from us for the organic aspect. Not everyone values organic equally important, so we kind of serve a double audience. The more organic is sold, the better! We even have some customers coming to the store for more than 30 years, bringing their children and them bringing their children. That's a big compliment." The most important goal of de Knollentuin: "Just to make people enjoy our organic bread!".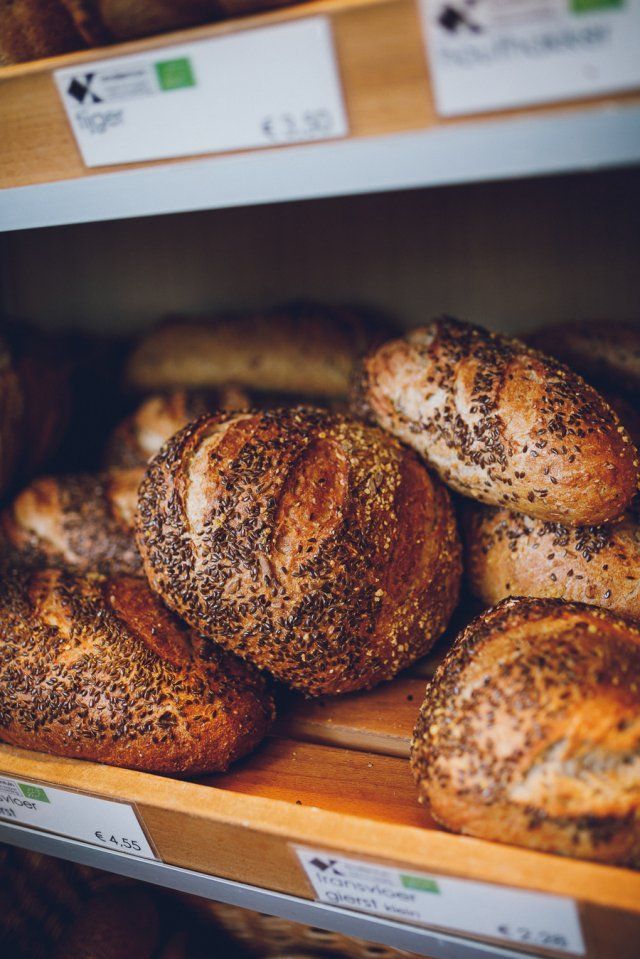 Working with DO IT ORGANIC: a parallel philosophy
DO IT ORGANIC has been a supplier of the Knollentuin for over 25 years. Bas: "One of the reasons that we are still a DO IT ORGANIC customer is that DO IT ORGANIC really makes a difference for the farmers locally, by funding projects and transferring knowledge, instead of purchasing anonymously from large companies whose main goal is earning money. That is parallel to our philosophy. No matter how much we would like to source all of our ingredients locally, as far as we know currants, olives and some other ingredients do not grow in the Netherlands. In DO IT ORGANIC we find a great alternative."
Jeroen tells us, when we ask him what they like about working with DO IT ORGANIC: "We really like the personal contact. Because we know each other in person, grab a cup of coffee every now and then, we can act quickly whenever necessary. I remember a while ago, we were on the look for pistachios. We agreed that if we were to order again, I just had to call and we could arrange it immediately on the phone. For us, this works great. It is a very pleasant cooperation, always super. Next to that, we are also pleased with the quality of the products. We rarely experience something being out of stock, so we have a continuous supply."
To make the world a little better
DO IT ORGANIC's mission is to make the world a little better. In essence, all of our customers relate to this because they create organic, or partly organic, products. Every company however, has their own way of implementing the care-for-the-world aspect. So does the Knollentuin: "We don't really waste anything. If there is any bread left at the end of the day, we will freeze it and offer them by numbers of 10 for a reduced price. The remains of today's unused dough go into a container and are added to the dough of tomorrow. Next to the fact that it is a shame to waste this, it also gives the bread an extra taste. This is good for the environment, for economic reasons, and for the end product! In addition, we give leftovers to the Soup Café, an idealistic organization where they collect food for the homeless. If there is still some bread left, we put it on a large cart and put it in the oven when it is just turned off, a few days in a row. By doing this the bread becomes rock hard and we can grind it into breadcrumbs, for our own use."
Next to that, de Knollentuin is also exploring and expanding its range of vegan products. "We already have a vegan brownie, apple turnovers, lupine bread, tarts and vegetable tarts. What we mainly use in those products are cashews, ground sunflower seeds, and soy products. We cook linseed and use the gel as a binder, and we make meringues from chickpea moisture." They fully respond to the vegan trend, which is in its own way contributing to making the world a little better.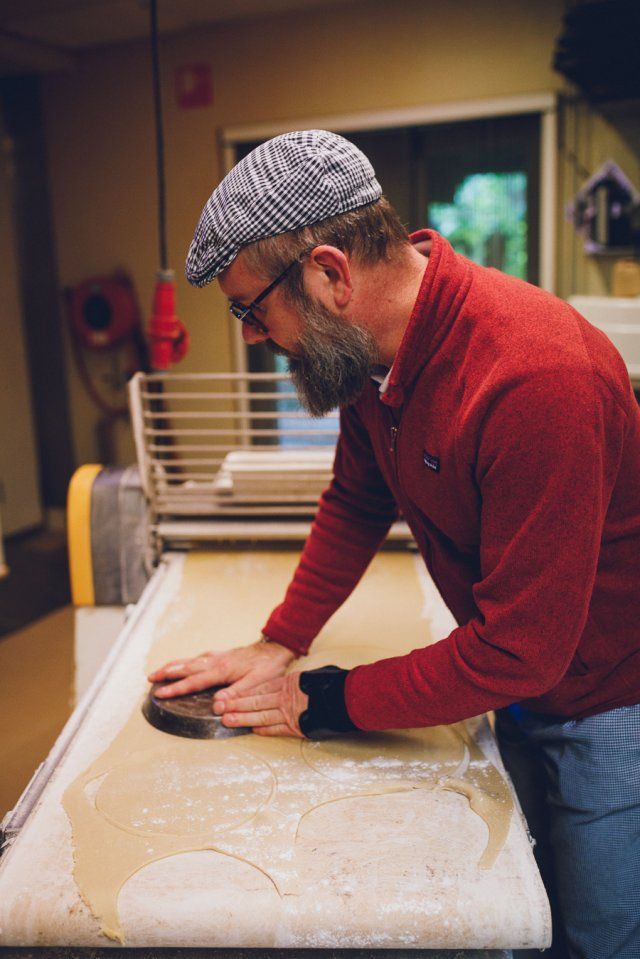 "It would be nice if we can keep things the way they are"
When we ask Bas and Jeroen if they have any dreams for the future, they honestly tell us not having any big dreams of expanding or multiplying their bakery business. "It would be nice if we can keep things the way they are. Our bakery is just really an amazing thing." How DO IT ORGANIC can contribute to their goal of staying the same? A long silence from both of them follows. "We are just very satisfied about our partnership, you meet our expectations. Keep it up!"
Bas: "The current scale of de Knollentuin is just perfect. If we would expand, the baking will shift to the background, and for me, I just love baking too much. The moment I put the warm baguettes on the counter on a Saturday morning, I really experience a moment of happiness. I wouldn't want to miss that!
More about out customers, new ingredients and projects?