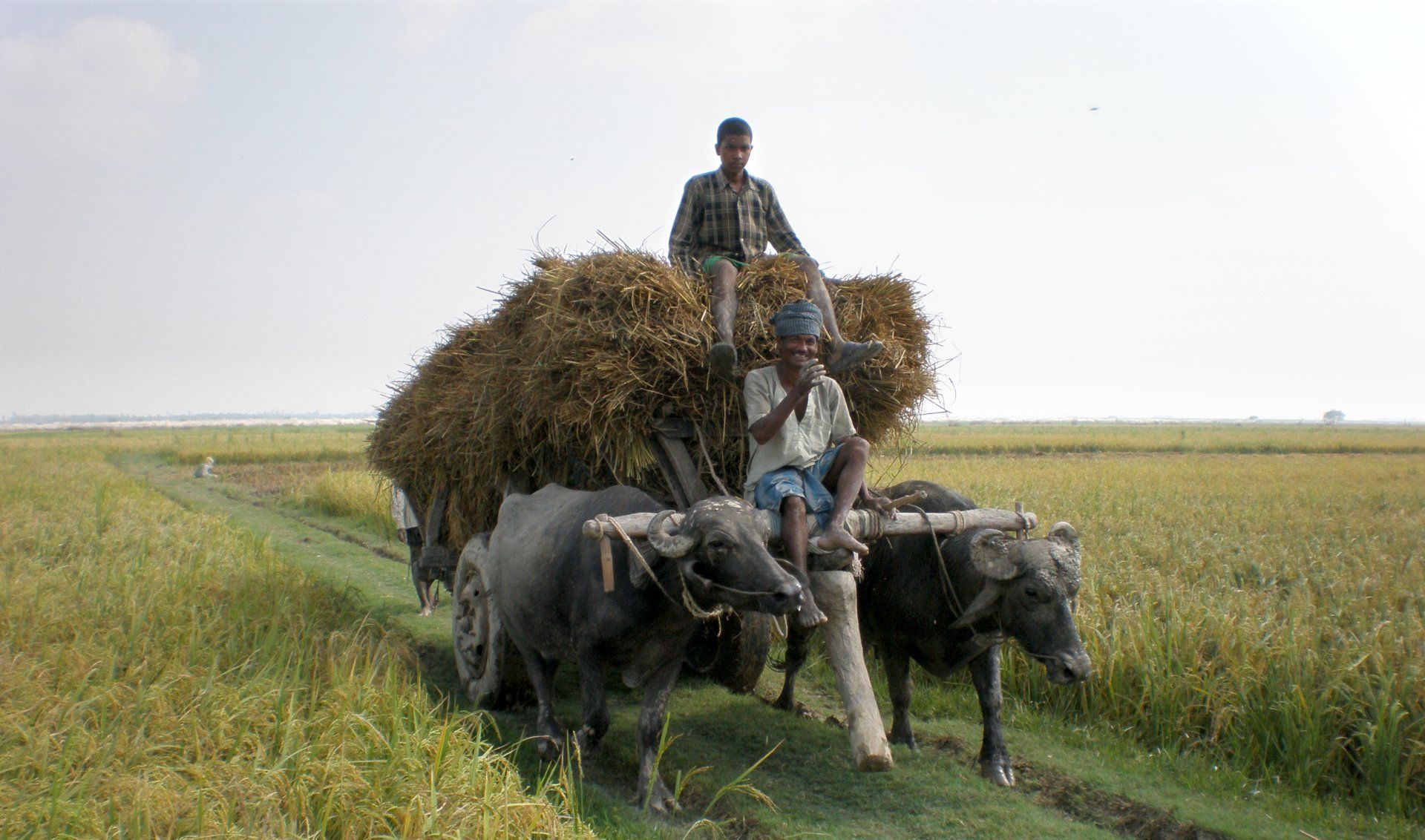 For more than 15 years DO IT ORGANIC has been working together with a local Indian branch. Poppe Braam was involved in the start-up of an organic division of an agricultural company. India has a lot of potential for organic in several regions.
Himalaya
In Uttar Pradesh, far away from polluted soil, at the foot of the Himalaya hills there is a group of farmers growing the original breed of basmati rice. Complete villages of farmers have switched to organic under the guidance of agricultural engineers and with proper certification. A long and steady relationship has been established.
Crop rotation
Other organic crops from the Indian project are sesame seeds, flaxseed and amaranth. Now the farmers fully understand the organic philosophy, not only growing organic but also embracing the holistic aspects.
Embroidery
As part of the project there are initiatives to improve living conditions of the families involved. Education for the children, better sanitation and work for women to make them more independent. For example, the donation of sewing machines for clothes and embroidery and workshops on how to set up their own business.
Social responsibility
By building proper infrastructure, education, health, livelihood, rural development, water conservation and environmental protection, can be developed in the rural areas of the farmer villages. The factories in the same project are equipped with utensils for a safe and hygienic work environment. Now the sons and daughters are the next generation, growing up with organic agriculture and production, ready for the future.
A gift: 25 biogas installations
In this video, the relationship with our supplier of organic basmati rice is expressed greatly.
Rohan Grover, Director of the Indian corporation: "We were honoured when DO IT ORGANIC decided to support the farmers of Uttar Pradesh with 25 bio gas plants. These small initiatives help in building a better ecosystem around our Organic Mission and we thank you for this. We have tried to capture this initiative in a small video and we feel grateful in sharing this with you all."
PRODUCTS WE SOURCE FROM INDIA: