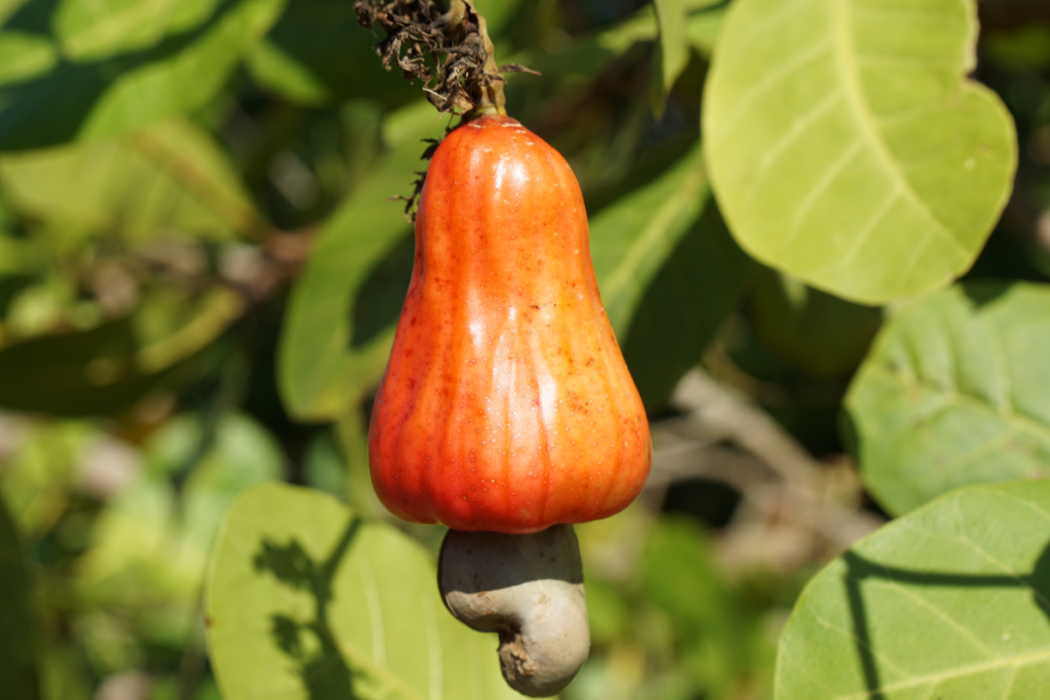 Cashew nuts from Tanzania
Tanzania is the eighth largest producer of cashews worldwide. Tanzanian cashewnuts are known for their creamy flavor and white appearance.
Locally harvested and processed
90% of all in-shell cashews are transported to Asia for further cracking and sorting. Not our cashew nuts. Our nuts are a 100% Tanzanian. Our Tanzanian cashews are processed locally and are shipped directly from Tanzania to Rotterdam.
Cracking and sorting the cashews in Tanzania is not only better for the environment, but also contributes to the employment of local Tanzanians. Hundreds of small scale farmers supply their inshell cashews every harvest to the factory. The farmers are supported by specialists to increase their yield and quality every year. In the local factory the shell is removed with heat and sorted based on their size. All the nuts are sorted manually and that is pretty unique. Our cashew nuts have a premium quality.
The apple and the nut
The cashew tree grows best in a tropical climate. Because of its closeness to the equator, Tanzania has a perfect climate to grow cashew trees. In Vietnam and India cashew nuts are harvested from January till May. The Tanzanian cashews are harvested from October till December. Cashew nuts grow under the cashew apple. So one apple equals one nut. The cashew apple can also be consumed, but only locally because of the short self-life.
Application of the cashew nut
Cashew nuts are an excellent source for antioxidants. Cashew nuts are also rich in unsaturated fats, minerals and proteins. Cashew nuts can be used roasted and unroasted. Roasted cashew nuts are great the use as a snack on its own or in a mix with other nuts. Unroasted cashews can be soaked and mashed to make delicious plant-based cheese, cream, butter, powder, yoghurt or milk. Cashew nuts are also an ingredient in various foods and functional food products, such as breakfast cereals, nut and fruit bars and pastries. In addition, they go well as an addition to salads, smoothies, stir-fries, and other dishes used to enrich the meals.