Organic food ingredient wholesaler and consumer products
DO IT ORGANIC is a leading company active in the supply chain of 100% organic food ingredients and consumer products.
We partner globally with producers where we source a wide portfolio of high quality food ingredients
We work together with our farmer in local projects
We pack our food ingredients for private label for the foodservice market offering full traceability with a low carbon footprint (i.e. bio-degradable foil)
We offer high quality consumer products with our brands La bio Idea, Amaizin and Basta!
Facts
Some important facts about us:
We are a private company with shares owned by the management, employees and Triodos Organic Growth fund
Our warehouse has a surface area of 21.000 m2, with a storage capacity of over 15.000 pallets
We are proud to have more than 90 people working in the DO IT ORGANIC team
In our on-site packaging facility we pack organic food ingredients for private labels, using sustainable foil, labels, ink and glue
Having the headquarters, warehouse and packaging facilities at one location allows us to maintain a high level of quality control and logistics flexibility and a low carbon footprint
Organic certification is the foundation of DO IT ORGANIC operations.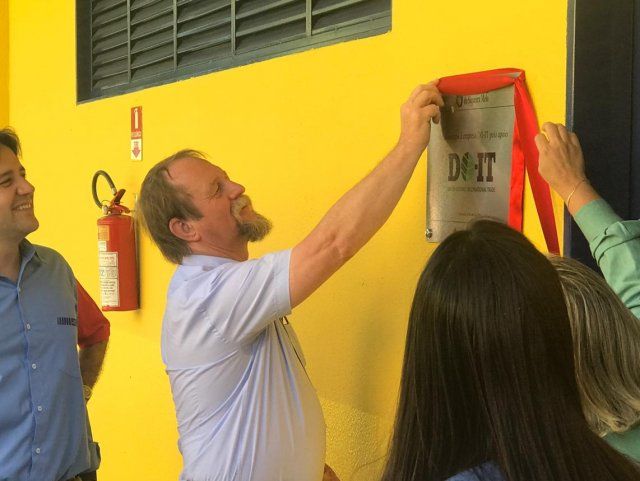 History
In 1991 in Barneveld, the Netherlands, Poppe Braam founded DO-IT as an importer and distributor of organic food ingredients and Italian organic consumer products, grown and processed by a group of Sicilian farmers and producers.
His experience in the organic field, entrepreneurship and his support to farmers and producers globally, allowed DO-IT to grow continuously since the foundation.
In 2019 Poppe handed over the important mission to make organic agriculture the standard to Hendrik Wijnen. With fresh ideas and a passion for organic food he and the rest of the team will keep moving the company forward.
Rebranding
In 2021 DO-IT presented the new company name and logo to articulate its commitment to the environment, climate and biodiversity. To make an activating statement, DO-IT changed their name to DO IT ORGANIC with the pay-off 'Together for our planet'. DO IT ORGANIC will keep going until organic food and farming is the standard. For our planet, for our future.
Core values
DO IT ORGANIC wants to accelerate the transition towards organic farming by making organic food ingredients and consumer products available to our customers and consumers.
The core values that accompany this philosophy are:
Involved
Making the world a little better through personal partnerships. We treat people fairly, from farmer to consumer. We care for the whole chain.
Improve
We have a strong ambition to change the world's agriculture towards organic farming and make a sustainable impact. For our planet, for our health and for future generations.
100%
We are 100% committed to make the change happen. We do it by delivering 100% organic food.
Socio-economic
We operate with a worldwide network of 180 suppliers from more than 23 countries.
Our co-operating partners represent more than 30.000 small-scale farmers.
Social welfare and fair payment is a driver for our business.
We have a dedicated CSR budget targeting projects that support the transition towards organic agriculture and farmers welfare