Nuts
Nuts are versatile ingredients and can have many applications within a business. At DO IT ORGANIC, we offer an impressive range of organic nuts, available in different quantities and varieties to suit your business needs. Our range includes organic pine nuts, cashew nuts, almonds, organic hazelnuts, and so much more.
What's more, all of our ingredients are 100% organic certified, so if you are looking to buy nuts in bulk, you have come to the right place! You can check out the full range below.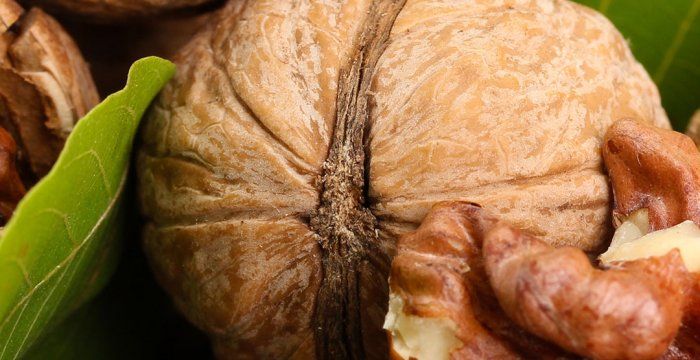 ---
We care deeply about our organic ingredients and the impact that they have on our environment. Therefore, we make sure that the cultivation of our organic nuts has a minimal impact on the soil, biodiversity and general surroundings of the farms where they are grown.
By buying organic nuts in bulk through DO IT ORGANIC, you are not only buying the freshest ingredients, but you are also supporting the development of more environmentally friendly supply chains.
The benefits of organic raw nuts
Nuts come with a range of different health benefits. Since they are full of nutrients and loaded with antioxidants, eating organic nuts can aid weight loss efforts and even lower cholesterol levels.
Besides the health benefits, nuts also have a wide variety of uses in the kitchen, from their use in desserts and main courses. They can also be sold as a delicious and healthy snack or included as a very welcome product in a whole food or refill store.
Our organic nuts wholesale selection
As a nuts wholesaler, we have a variety of almonds you can choose from. You can buy these nuts in bulk in quantities of 3 kilos or 10 kilos. As almonds can be enjoyed in many different ways, we offer blanched, split, flaked, granella roasted and valencia almonds.
As well as almonds, another popular product is our organic cashew nuts. Cashew nuts originate from a tree in Brazil; after the nut falls from the tree, the cashews are steamed and roasted in order to remove the corrosive balm that naturally occurs in the shell. Cashew nuts grow in many different places, but we import our wholesale organic cashew nuts from India, Tanzania and Vietnam. We offer these as a batch of 22 kilograms or 3 kilograms for smaller orders.
Another popular product we sell to businesses, often used in desserts or pastries, is coconut. Our coconut product selection includes several different varieties, all offering a unique flavour and textural experience. We offer our coconuts as half-toasted chips, raw chips, desiccated or half smiley chips.
As a nuts wholesaler, we can't forget about organic hazelnuts now, can we? Hazelnut is an ingredient that has a wide range of applications in the kitchen. This is why we offer our hazelnuts as a paste, whole or as granella. All of our hazelnuts are grown without the use of chemical pesticides, artificial fertilisers or similar processes.
You may also want to consider our fully organic peanuts. Peanuts are one of the most popular nuts in the world. Besides being used to make peanut butter, they can be used in many dishes as a garnish, paste or as a main component. That is why we offer our organic peanuts blanched, as barisha or as silihong.
The last nut on our list as a nuts wholesaler is the walnut. Walnuts have a very unique taste and can be delicious raw or toasted. In our walnut selection, you can choose between walnut halves or walnut pieces.
Organic certifications
When buying organic nuts in bulk, it's understandable that you want to make sure all products are ethically sourced and in compliance with the official organic certification regulations.
Standards and requirements for organic food tend to differ between countries, but generally speaking, organic certification is granted when at least 95% of the food is sourced organically, referring to the way that the food is cultivated.
As a nuts wholesaler, DO IT ORGANIC ensures that all ingredients comply with organic certification standards. Some ingredients also comply with additional certifications, such as SKAL, USDA, Demeter, FairTrade and more. So when buying our organic nuts wholesale, we guarantee organic cultivation practices.