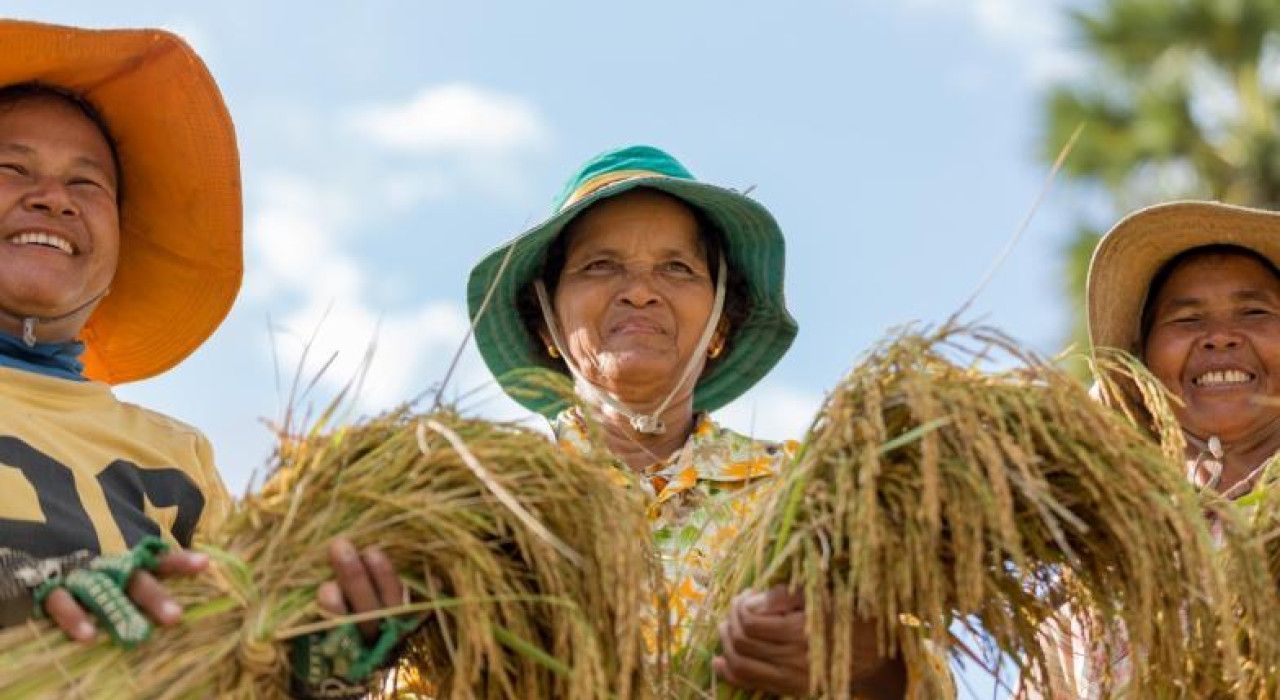 In Cambodia we are part of this interesting project that improves the living income of organic rice farmers with the help of Blockchain. Cambodia is a low-income country in Asia where agriculture continues to be the basis for the economy with 54% of the population earning their income in. Most Cambodian farmers are smallholders with less than two hectares per household, using traditional production techniques.
The BlocRice project
With support of the Netherlands Enterprise Agency (RVO), SanoRice, Udea, AmruRice, Oxfam Novib, Schuttelaar & Partners and DO IT ORGANIC, we are committed to make the supply chain of organic Cambodian rice transparent, sustainable and fair.
The focus of the project is to increasing the income level of Cambodian rice farmers so they are able to reach a living income in the future. At the start of the project farmers experience a living income gap of 31%. In the coming years we work together with 500 small-scale farmers in the Cambodian province of Preah Vihear and provide them with tools to close the gap and reach a living income.
Transparent value chain
The jasmine rice value chain lacks transparency, whereas farmers are losing out and consumers are mostly unaware of issues in the value chain. Prices are set at local level on a daily basis and can fluctuate, leaving farmers unsure of their income and unable to plan or invest. In fact, they tend to earn just enough to sustain themselves, but not sufficient to break out of their poverty trap.
The project approaches the living income theme by addressing the transparency challenge with blockchain technology combined with local technical assistance to improve rice quality and farmer empowerment in the value chain. If you are interested to learn more about the BlocRice project, check out the website and consumer app: https://www.blocrice.org/blocrice/empowering_smallholder_farmers
We are happy to be able to help these farmers with our service and market knowledge. If you are interested in our jasmine rice from this project, ask explicitly for the BlocRice rice and you will also contribute to a better living income of the rice farmers.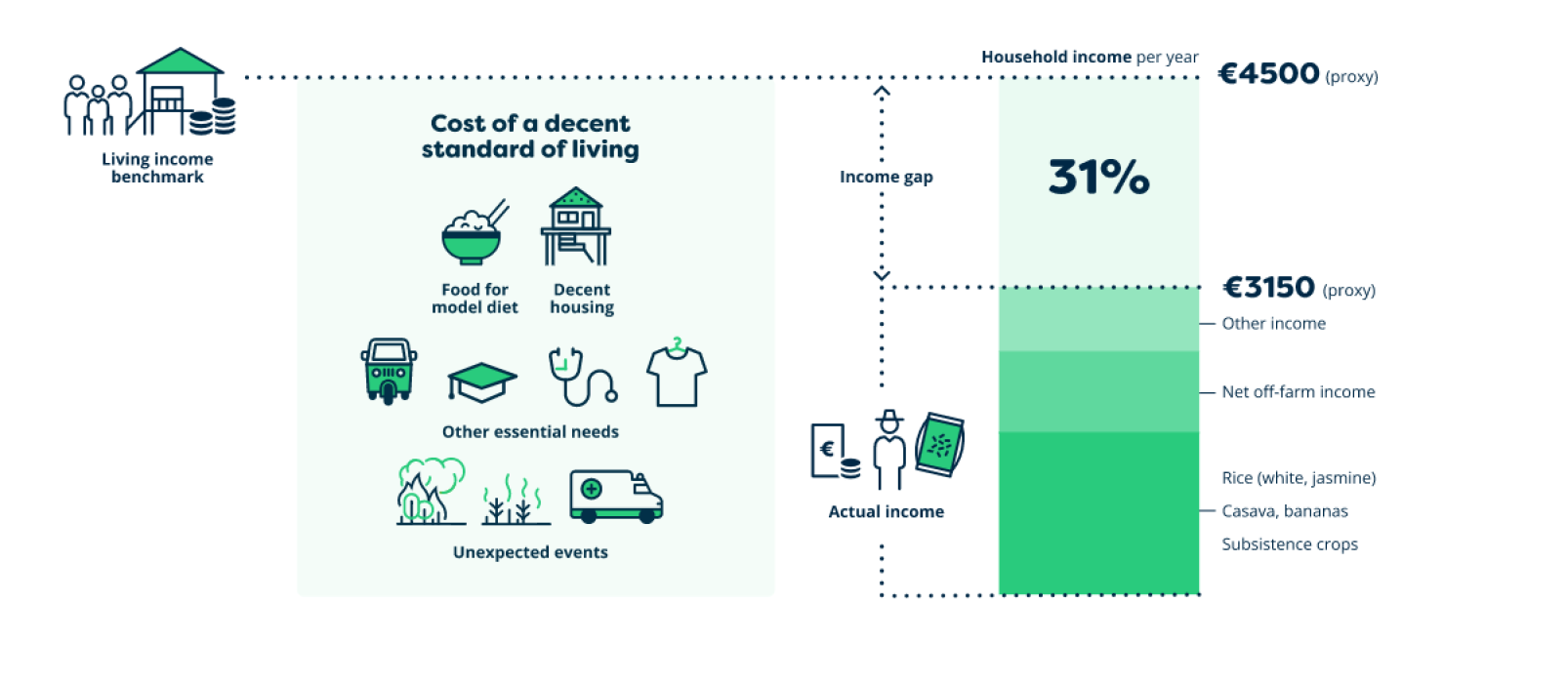 PRODUCTS WE SOURCE FROM THE BLOCRICE PROJECT