Fruits
Over the years, dried fruit has become known for its sweetness, nutrition and long storage life. This means it has many applications in the kitchen and in your business. So, if you're in need of wholesale dried fruits, you've come to the right place. At DO IT ORGANIC, we have made sustainably grown organic dried fruits our standard for the love of the earth and our health, and we only sell the highest quality products.
As a dried fruit wholesaler, we've got everything you need, including banana chips, organic raisins, currants, prunes, organic cranberries, and more. Check out the full range below.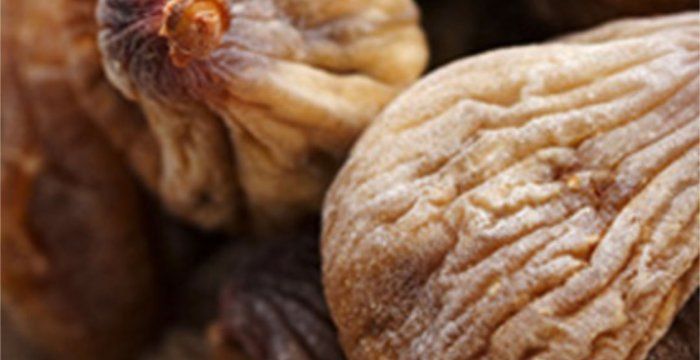 ---
Dried fruits are full of wonderful health benefits, and the technique of drying fruit is one that dates all the way back to 4,000 BC. Since then, they have been used in many different ways for cooking or simply as a healthy snack. As a business owner, wholesale dried fruits can be used in the kitchen, for baking, to offer healthy alternatives or simply sold as raw organic ingredients in your shop.
Fruity health bombs
Dried fruits have very different qualities when compared to fresh fruits, as they contain less water. Therefore, they are not a replacement for fresh fruits, but adding them to your diet can have many health benefits.
This is particularly true when choosing organic dried fruits, as these are incredibly rich in antioxidants, vitamins and minerals. They are also known for their amazing effects on gut-health thanks to their high amounts of fibre, especially organic dates and prunes.
Our wholesale dried fruits are a conscious health choice since they are free from added sugars, colourants and preservatives.
For the love of our planet
Organic farming is essential for a healthy world, and at DO IT ORGANIC, we grow all our products with love. We put a lot of time and energy into growing products sustainably, our first priority being the well-being of humans and the planet.
When choosing our wholesale dried fruits, your customers are choosing to prioritise their health, as well as reduce their carbon footprint. This is because we do everything sustainably and aim to be completely climate-neutral, even down to our packaging. So, during the packaging of our organic dried fruits, we only use sustainable products to keep our planet healthy!
Storing bulk dried fruits
Besides sustainability and health benefits, there are many other good reasons to buy from dried fruit wholesalers like DO IT ORGANIC. One reason is that dried fruits can be stored for a long time - up to two years, in fact.
Unlike fresh fruits, these last a long time as long as they are stored in a cool, dry place, of course. Choosing to buy from a dried fruit wholesaler means you can ensure you always have your own stock of organic dried fruits to hand. This can add great value to your business. These look very appealing and are a popular, long-lasting product in any kitchen or health-focused store.
How to use wholesale dried fruits
Organic dried fruits are incredibly tasty and delicious to eat on their own or combined with a handful of organic nuts. This is a multipurpose ingredient, and besides snacking, it can be used for a variety of different baking and cooking purposes.
Dried fruits can be used to bake cakes, especially dates which can make the ideal replacement for sugar in sweet recipes. It's much easier to adapt any recipe to a healthier, sugar-free version by using organic dried fruits. This is perfect if you own a bakery, cafe or you regularly offer your customers baked goods.
There are also lots of savoury meal options out there too, and this technique is very common in Arabic countries. For example, adding dried apricots to a savoury stew will enhance the flavour.
Then, of course, you might just wish to stock dried fruit in your health-focused or refill store. This can pair perfectly with our huge selection of organic nuts, as well.
Buying organic dried fruits online
DO IT ORGANIC is a dried fruit wholesaler that offers a great variety of sustainably grown dried fruits, including banana chips, organic dates, prunes, apricots, mangos, and so much more.
Our wholesale dried fruits are all about keeping people and our planet healthy. They are easy to order online in bulk, thanks to our online shop. So, if you have questions or inquiries about how to order our organic dried fruits, please feel free to contact us.